Does Your Business Have A Website?
Why a website is a must for modern businesses.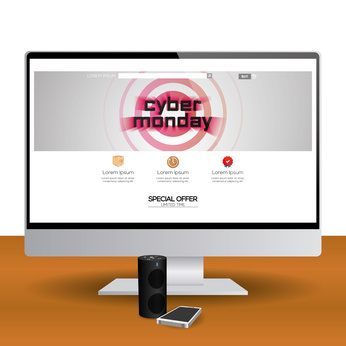 If you have recently opened a business or even have a long established business but haven't yet got a website you could be losing money. Think of a website as a form of advertising. It lets people know who you are and what you do.
The Benefits of having a Business Website
The main benefit of having a business website is that people are able to find you on the internet. Today the majority of business is done by people looking online for goods and services. Having a business website allows potential customers or clients to see your business and exactly what you have to offer.
More people than ever in Britain are shopping online for all of their needs. If you have a website they can determine if they want to hire you or buy from you before they ever call you. A good website set-up will give people the opportunity to read reviews from former customers, and to see what you can do for them.
The Costs Associated with having a Website
Websites are not free. It's true that there are free options available, but a free website is never really in your control, and doesn't give the same impression as what your own website could. Once you design and create a website (or have a professional do it for you) you have to have it hosted by a server so that it is available for people to see. You also have to have the search engines like Google and Bing recommending your pages so you get more traffic to them.
Website Design
The design or layout of your business website is critical. This is what determines how your pages look, and what people have to do in order to access the features of your web pages. You can find some web designs that are free to use, but if you want custom designs that are unique and make you stand out from the crowd you can pay anywhere between a couple of hundred £'s to thousands of £'s depending on how big the website will be.
Hosting Fees
Hosting refers to the company that allows you to store the file data for your web pages on their server. The host company rents you space on their server, just like you can rent an apartment. The amount you will have to pay for hosting fees will be determined by the type of hosting you get, and by the server that the host has. If the host has a high speed proven server you may have to pay more to be hosted by them than you would if you were hosted by someone with a smaller server that may be less reliable.
Hosting can be dedicated, or it can be shared. Shared hosting is the most frequently chosen type by small business owners because it is more affordable. Most smaller business owners choose the shared style and then when their business is making more money they often switch to dedicated hosting because dedicated hosting is more secure, more reliable, and less trouble.
Hosting prices can vary, but for a small business website that's typically on shared hosting the cost should be no more than £10 per month. There are however several additional hosting services that may be available through your host, but most people will not need any of these at first. These are things like a static IP address. If you choose the additions you will probably have to pay a higher amount for your host services.
Domain Name Costs
You can buy an existing domain name or you can establish a new domain name. Most businesses will choose a new domain name to match their business name perfectly. There are however people that buy up domain names to sell at a profit and it isn't unknown to discover that the domain name you would like for your business is being held by somebody just to sell on at a profit. Whether you want to enter negotiations with the seller will be for you to decide, but bear in mind that the seller can basically charge any price they want to, unfortunately.
New domain names will cost you around £5 – £10 per year, depending on who you buy from. Some hosting providers will give you a free .uk domain name of your choice (providing it's available) when signing up for their hosting.
Marketing Costs
The marketing costs associated with a website will depend on the type of marketing that you do. You can do social media advertising, pay per click marketing, adwords, and more. Costs of marketing will of course vary depending on the type of marketing you choose, and whether you do your own marketing, or hire a professional marketing service.
Search Engine Optimisation Costs
Search engine optimisation (or SEO) is the actions that cause your website to show in different search engines when people type keywords into their browsers. The cost of doing SEO will also vary depending on whether you do your own search engine optimisation or if you hire a professional to do it for you.
Having a business website is virtually an essential if you want to have a successful operation. People are using the internet more to find the goods and services they need, and if you do not have an internet presence then the people searching for what you provide will not know what you can do for them. Start a website by using the least expensive options available, and then as your business grows you can make the changes you need to your site.